On September 24, Martin Murphy, CEO of CEO Roundtable on Cancer, paid a visit to FOHOWAY and had a meeting with Mr. Han Jinming, board chairman of the company.
The event was attended by Mr. Si Xinli, director of Shanghai Tuoxin health promotion center, Mrs. Zhi Qun, vice general manager of Tianjin FOHOWAY, Mr. Zhao Yu, director of Public Affairs Department, and Mrs. Zhang Zhihui, head of Human Resources and Administration Department.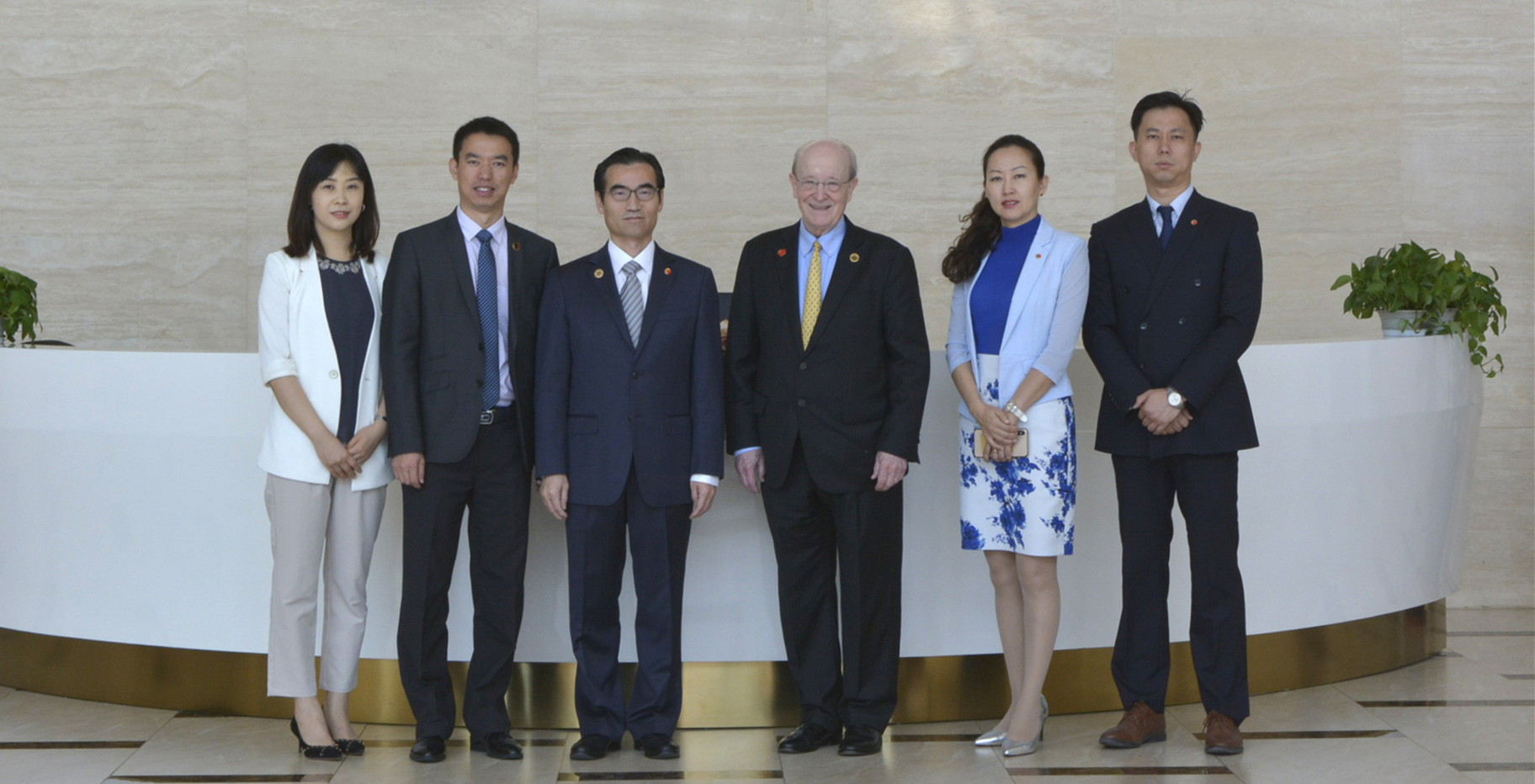 Visit by Martin Murphy and his team
Mr. Han Jinming extended warm welcome to Dr. Martin Murphy and his team. Since his first visit to China for academic exchange in 1978, Martin Murphy, a renown expert in anti-tumor field, has visited China for over one hundred times and thus contributed a great deal to the research on tumor and the promotion of health care in China.
Mr. Han Jinming then led the guests to the Health Care Showroom and introduced the company's history. Dr. Martin Murphy applauded FOHOWAY's contribution to the dissemination of health concept, in particular to the development of global health care. He was also impressed by FOHOWAY products and services which were highly recognized in global market, and hoped that FOHOWAY could play a leading role in sustaining and promoting public health and deliver a healthy life to the whole international community.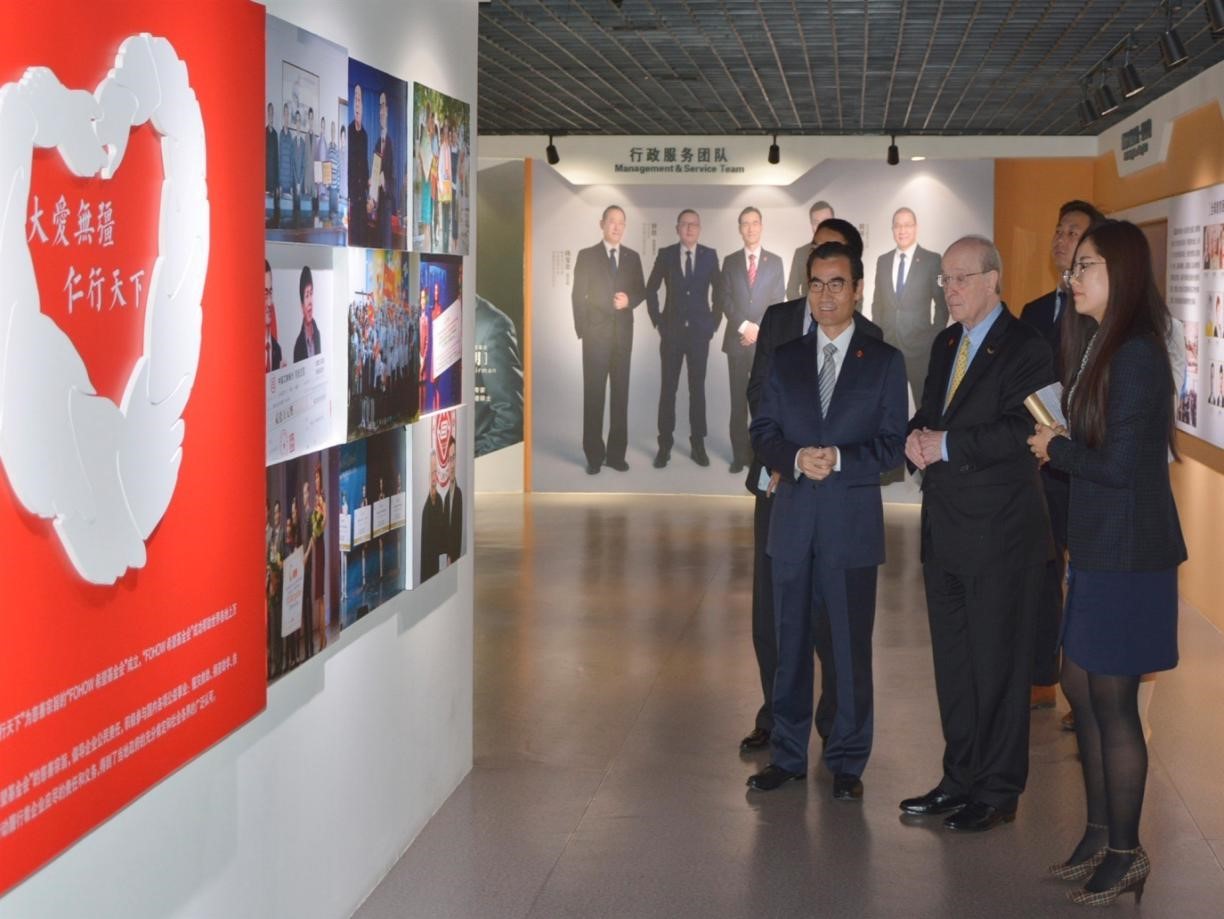 Mr. Han Jinming lead the guests to the Health Care Showroom.

This meeting came as the "2030 Healthy China Plan" was proposed by the nation. Guided by the concept of "Take the Lead, Keep China Healthy", it aims to integrate the Chinese traditional medicine with international life science through a combination of domestic and global experience and strength in health care service, and lead China's health industry towards the right path of development.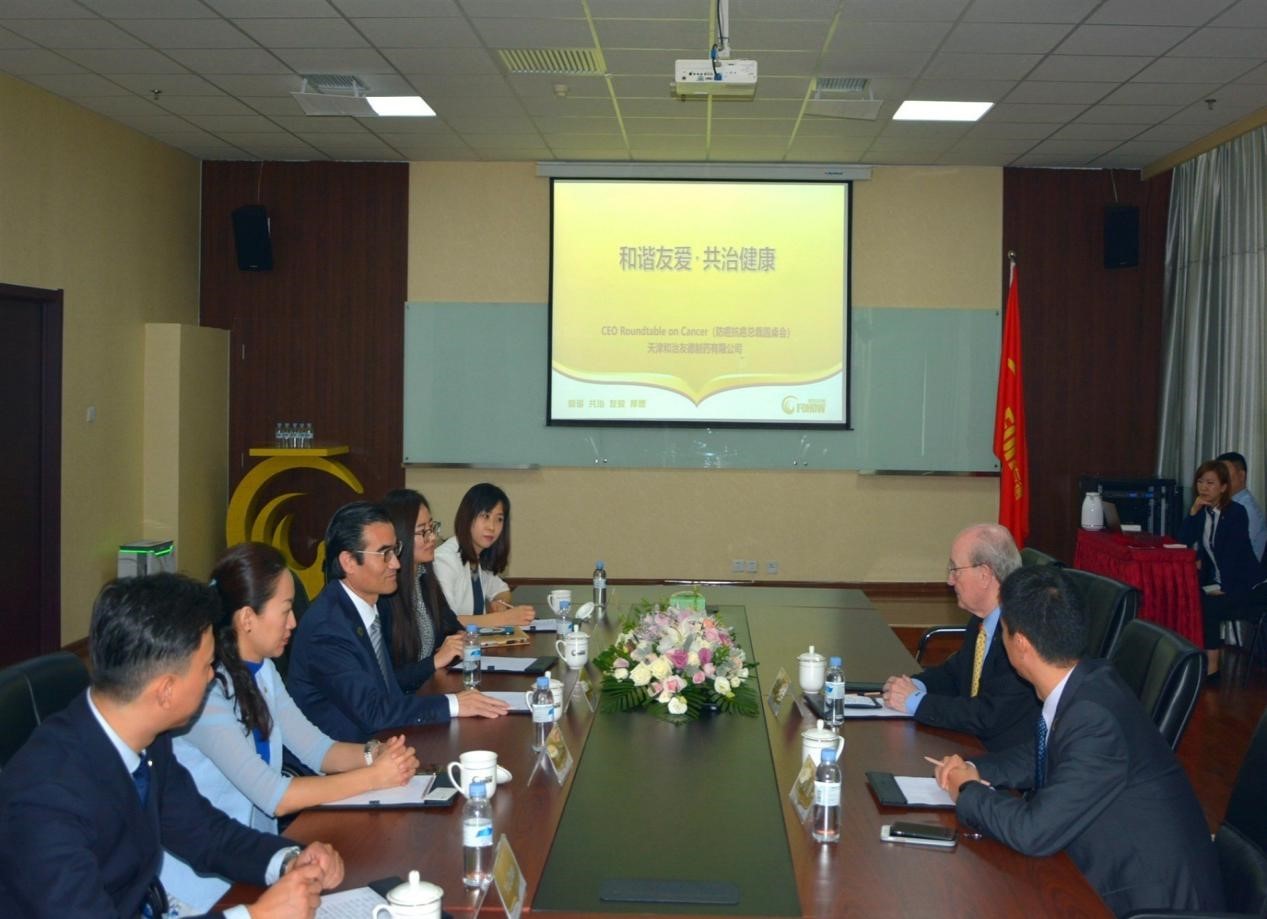 The meeting also represents an important step by FOHOWAY to go global. As a returnee, FOHOWAY has remained committed to "To create the world's most successful health and regimen platform" since its foundation. This vision pursues by expanding trading areas and increasing China's business ties with other countries on healthy products. In the meanwhile, the company is also disseminating the culture of traditional Chinese medicine to the world, promoting cultural exchanges and presenting corporate vitality to the world. All these efforts will surely power the development of domestic and even global healthy industry.
FOHOWAY insists on global development, since its establishment 12 years ago. FOHOWAY has made great achievements in "going out". Next, it should not only "going out", but also "going in". Through mutual interaction and cooperation, it will facilitate the mix of traditional Chinese medicine with other health cultures and enable the healthy products and services of FOHOWAY style and Chinese style to step into other states and areas around the world.
With the theme of "Work in Harmony for Good Health", the meeting will be a great opportunity for both parties to encourage more enterprises and institutions to fulfill their social responsibilities and press ahead.